We enable merchants to accept payments from consumers with Crypto Currencies and receive reimbursements in local currency, directly in their bank accounts.


We have established alliances with leading Crypto Exchanges and Crypto Wallets, besides the traditional ecosystem of acquirers and aggregators, to enable payments with Crypto Currencies at the point of sale, with a simple and frictionless experience for merchants and consumers.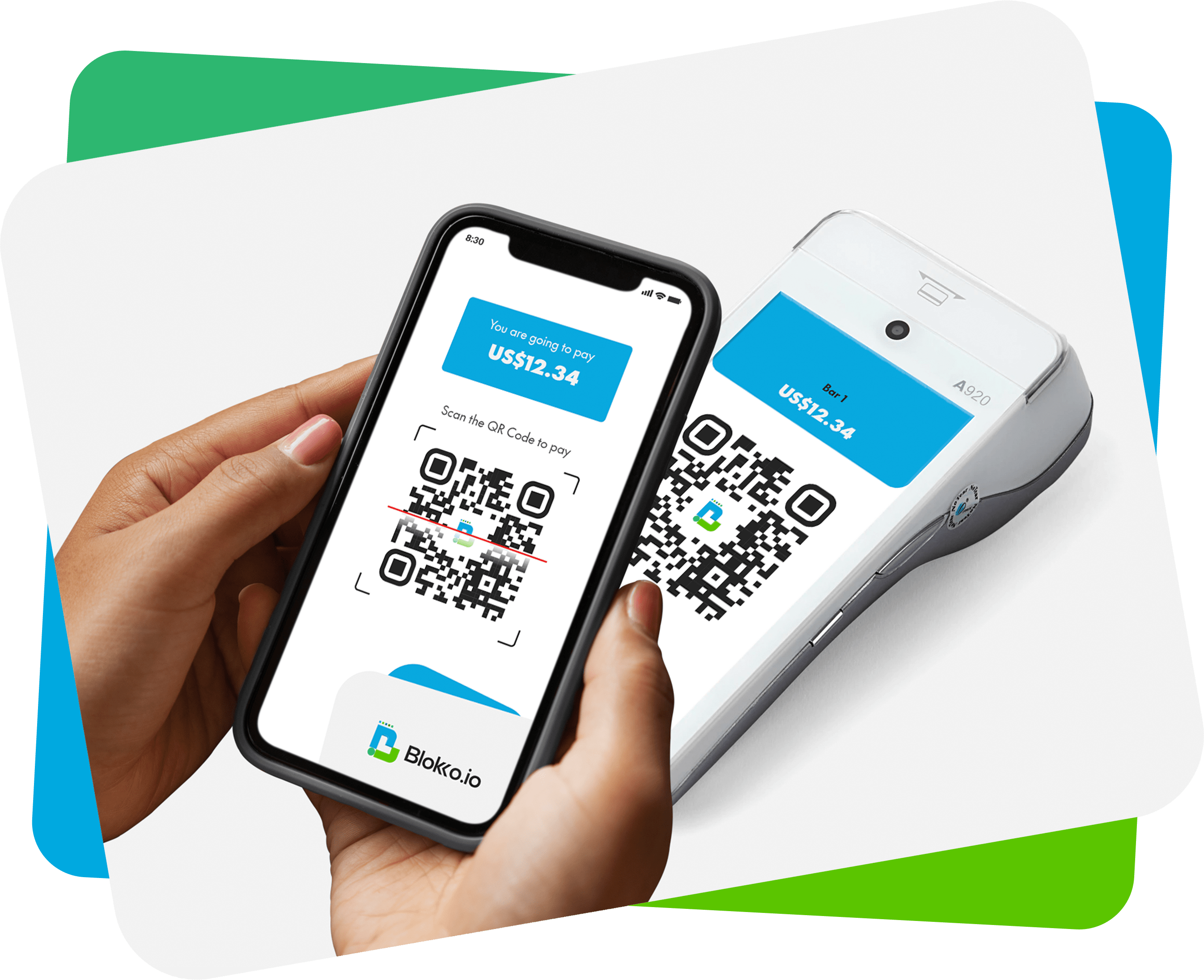 Merchant
Enters the amount to pay in local currency on the terminal

Consumer
Selects the Crypto Exchange or Crypto Wallet of choice

Terminal
Displays a QR Code for the consumer to scan and finalize the payment in the Crypto Exchange app or Crypto Wallet

Respect for consumer preferences
Consumers can pay with any Crypto Currencies with a balance on their Crypto Exchange accounts or Crypto Wallets.
Merchants can offer new payment options for their consumers, generating additional revenues.
Merchants never touch the Crypto Currencies, and therefore, never have to worry about Crypto Currencies price variation, that is, we eliminated the volatility risk.

At Blokko.io, we are experts in the Payments industry, with over 100 years of experience, working with local, regional, and global payment networks, issuing banks, acquirers, processors, PSPs, and aggregators. We have collaborated with the Fintech community, bringing disruptive innovations to multiple international markets
USA
12550 Biscayne Blvd. – Suite 110

North Miami, FL – 33181
Mexico
Panteon 69-7
Santa Ursula Xitla


Tlalpa
n
Mexico City, DF – CP 14420